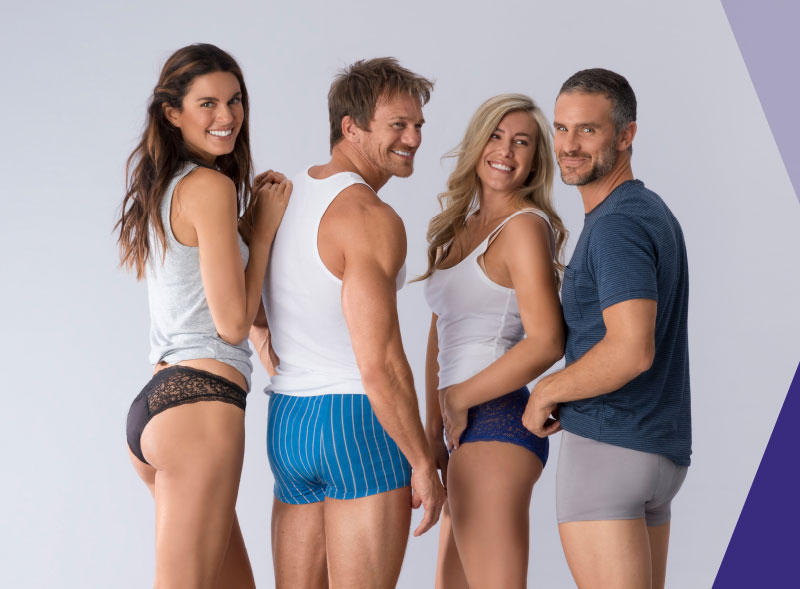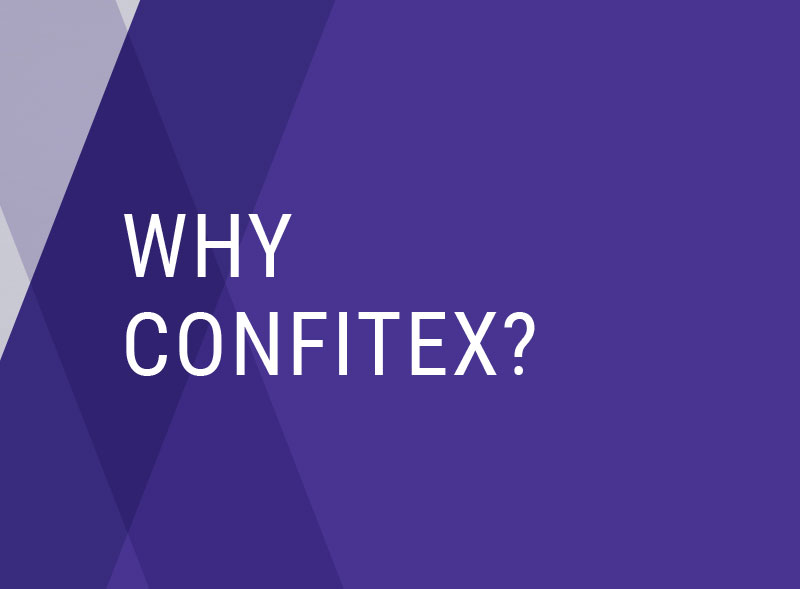 NO PLASTIC.
NO LEAKS.
NO ODOUR.
NO WORRIES!
1 in 3 women and 1 in 10 men experience bladder leakage.

Confitex provides a pad-free, reusable alternative to disposable plastic products that makes managing bladder leakage easy.

---
Confitex have designed a three-layer fabric technology that is discreetly integrated into the middle of our underwear.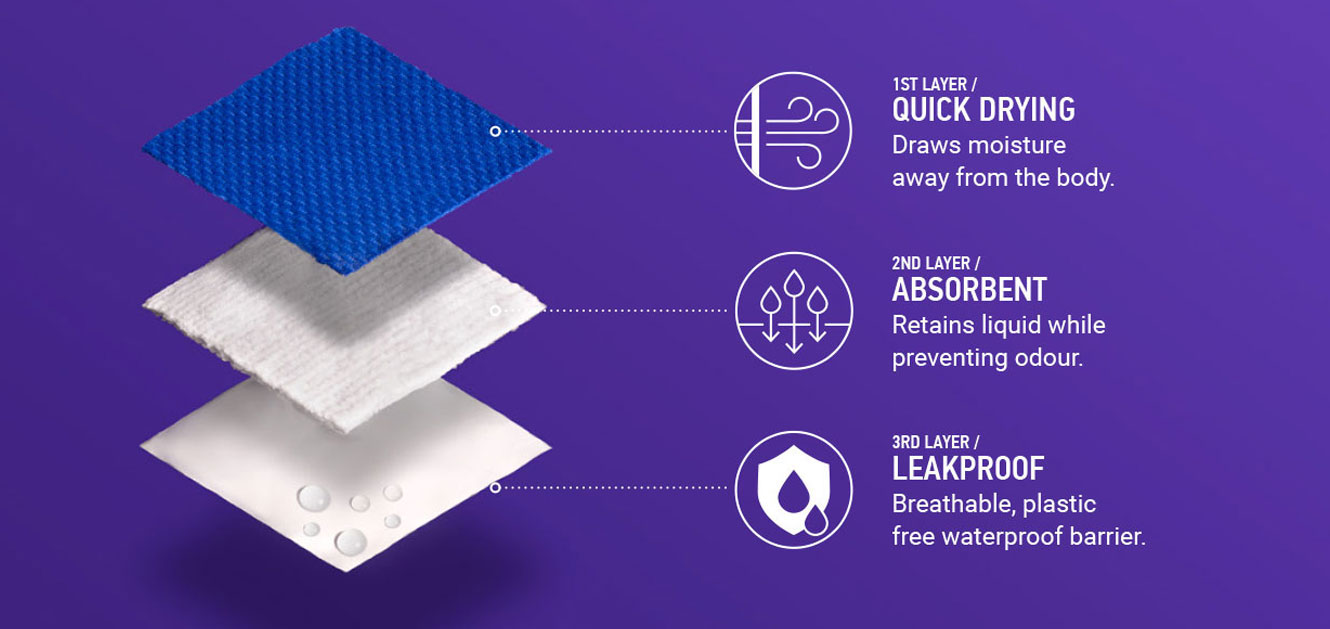 ---
WHICH ABSORBENCY DO I NEED?
Confitex underwear is available in three levels of absorbency to support those unexpected moments.

Maintain peace of mind while on the go!
Up to 5ml/0.2oz per episode = 1 teaspoon
25ml/1oz across a full day = 5 teaspoons

Stay active after pregnancy, childbirth, prostate surgery and menopause.
Up to 40ml/1.3oz per episode = 8 teaspoons
200ml/7oz across a day = nearly a cup

Suitable for those who have little control over their leakage and need more reassurance.
Available in selected Confitex styles.
Up to 80ml/2.7oz per episode = 16 teaspoons
300ml/11.8oz across a day = almost two cups.

---
IS CONFITEX RIGHT FOR ME?
We know that bladder leakage can happen to a many people for many reasons at many different stages of life.